What is PrEP?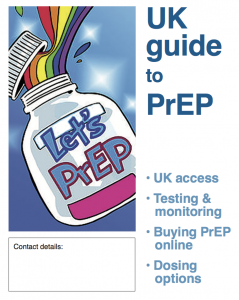 PrEP stands for Pre-Exposure Prophylaxis.
PrEP is taken before sex. It is pre-exposure.
"Prophylaxis" means to prevent infection. So, PrEP is used by HIV negative people to prevent becoming HIV positive.
Currently, PrEP uses oral tablets that contain two drugs: a version of tenofovir (usually TDF) plus emtricitabine (FTC). 
Both TDF and FTC have been widely used to treat HIV. PrEP was approved in the US in 2012 and in Europe in 2016. 
Last updated: 18 March 2019.