Viral load as a factor is more important than condom use. 
Viral load determines how infectious bodily fluids are. Levels are highest in someone who is recently infected (up to 40 million copies in a millilitre of blood). By comparison, someone on treatment with an undetectable viral load has less than 50 copies/mL (see page 17 for Figures 2 and 3). [3]
When viral load is very high, normally low risk activities like giving oral sex become a higher risk.
The risk of transmission from sex without a condom is dramatically reduced when an HIV positive person has an undetectable viral load.
Several studies have reported the risk to drop by more than 92% [1, 2].
The single transmission in each study occurred when the positive partner had only just started treatment when their viral load was still high.
More recently, the PARTNER study reported on about 900 couples who had sex more than 44,000 times without using condoms.
There was no cases of transmission between partners when viral load was undetectable. [4, 5, 6]
Importantly, this study included gay couples and anal sex (gay and straight).
It also included periods when viral load was likely to blip between tests and times when there were other documented STIs.
Figure 2 – Viral load levels as HIV infection progresses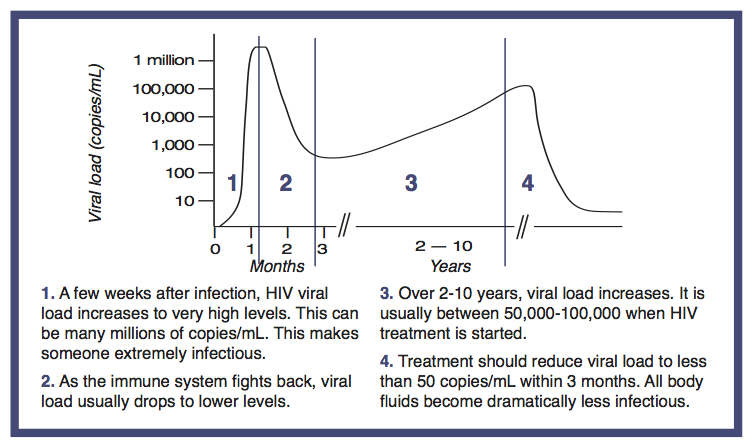 Figure 3 – The relationship between viral load and HIV transmission in Rakai Study [3]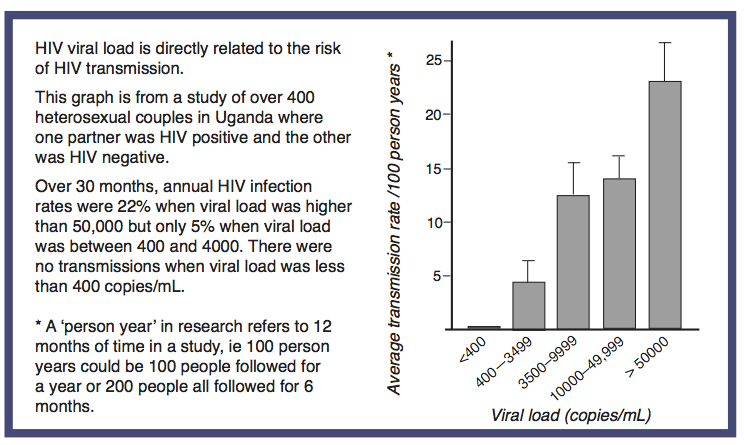 NOTE: Person years is used when calculating risks. It allows for all the time that different people contribute to a study, even when this might be years for one person and only months for another.
References
1 June 2016