Introduction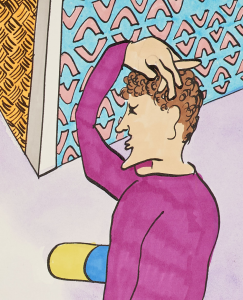 Nearly everyone who is living with HIV has a question that has never been answered – by their doctor, friends or general reading.
This is a shame because nearly everything is easy to explain. 
Although finding out you are positive can be difficult, it does get easier. Coming to terms with HIV can even become positive and life-changing. You can still do everything you wanted to do before.
Understanding your own health and treatment can help you feel more confident when talking to your doctor. It can also help you feel more in control when other things in life might be difficult. Supporting other people as an advocate can also be a positive experience.
HIV treatment (ART) is one of the most important successes of modern medicine. The science behind ART is exciting.
ART has changed the outlook for HIV positive people 
Treatment is now more effective and easier to take than ever before.
Life expectancy is similar to being HIV negative – especially if you are diagnosed early and begin treatment. Being HIV positive might actually help you live longer because you will access medical care throughout your life.
ART prevents HIV transmission. This means that our sexual partners, if they are HIV negative, are protected too. This should also help reduce the fear about HIV. It should help reduce stigma.
This resource looks at medical aspects of HIV including the HIV lifecycle and natural history, the impact of ART and even research into a cure.
Key points
Finding out that you are HIV positive can be tough.
For all the difficulties, HIV can also bring positive experiences.
The chance to learn about HIV and treatment can help you feel more in control of your health. It can help you have better health by being more confident with your doctor.
Helping others through this process can also be good.
Last updated: 1 April 2022.