Changing treatment to avoid side effects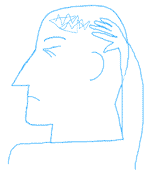 Most of this guide is to help you if you want to change treatment because your current combination has stopped working.
However, you may want to change treatment to avoid side effects or to have a regime that is easier to follow.
Changing a combination to one that is more tolerable is more common than changing because of drug failure. Your combination has to be one you can tolerate.
With over 30 HIV drugs and formulations, there is a lot of choice. Newer drugs may also have become available since you last changed treatment.
As long as you use drugs with a similar potency, switching individual drugs can be very safe. If in doubt, use more potent drugs in your new combination.
Changing meds can improve your quality of life, and still keep your viral load undetectable.
Your choices depend on your treatment history. You will need viral load monitoring at least 2-4 weeks after any change.
Examples of reasons to switch
Switching from a PI to an inters inhibitor or NNRTI may help avoid or reverse fat accumulation or metabolic changes associated with lipodystrophy. Some switches can improve cholesterol and triglycerides, using a combination with fewer pills and diet restrictions.
Efavirenz is linked to mood changes, disturbed sleep patterns and vivid dreams. If you have difficult side effects you can usually switch to an integrate inhibitor, another NNRTI or to a boosted PI.
If you have an undetectable viral load on older drugs that have side effects,switching to an integrase inhibitor is an option for most people.
The i-Base Guide to Side Effects has detailed information on changing treatments to avoid side effects.
Last updated: 1 January 2018.