Introduction
Welcome the i-Base guide to HIV and hepatitis C coinfection.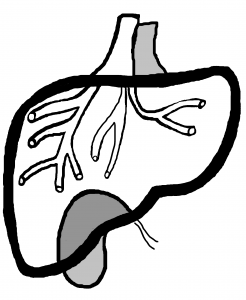 This guide will help you:
Have accurate, up-to-date information about HIV and hepatitis C.
Get the most out of your relationship with your doctor and other health professionals.
Feel more in control of your health and your treatment options.
Get better medical care and improved health, and
Achieve a better quality-of-life.
This is an exciting time for hepatitis C (HCV) treatment because there are so many effective new meds. 
Direct-acting antivirals, called DAAs, cure more than 95% of people. Treatment usually takes only 12 weeks and has few side effects.
DDAs currently include: sofosbuvir, ledipasvir, daclatasvir, ombitasvir, paritaprevir/r, dasabuvir, elbasvir, grazoprevir and velapatasvir. Some of these meds are included together in combination pills.
DAAs are available on the NHS. However, the high price of these drugs means that treatment might involve a wait.
As this booklet went to print, most people with HIV/HCV coinfection are steadily accessing treatment.
When access to treatment is not available quickly some people are buying their own generic treatment at a fraction of the cost to the NHS – although this is not likely to be an option for everyone.
Even if you are waiting for access to DAAs, when you do get these drugs, they are likely to be very effective.
This guide is therefore a much shorter version compared to previous editions.
New information is included on the range of DAAs, getting access and buying generic versions of HCV drugs online.
In contrast, information about managing HCV without treatment and about interferon and ribavirin treatment is now only available online, together with other information that is less relevant in the DAA age.
Please also check the i-Base website for updates to this guide as new information becomes available.
This guide has links to other resources and support organisations and references for the medical information are online.
A glossary is included for medical terms.
Having had HCV all my adult life and having had previous treatment fail me, I can't quite believe that I am really now cured. 

I have the six-month viral load result in a couple of weeks and I am still wanting to hear it, just to believe it is really true.  

It may be psychological but I also think I now have more energy.
Last updated: 17 August 2017.