What is PrEP?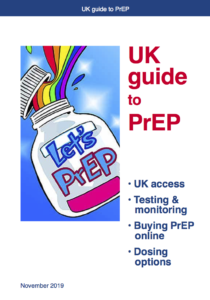 PrEP stands for Pre-Exposure Prophylaxis. 
PrEP is a pill taken before sex, so it is pre-exposure. Prophylaxis means to prevent infection. So you can use PrEP to greatly reduce the risk of becoming HIV positive.
Currently, PrEP uses oral tablets that contain two HIV drugs: usually tenofovir disoproxil (TD) plus emtricitabine (FTC).
A new type of PrEP with tenofovir alafenamide (TAF) and FTC was recently approved in the US, but only for men and transwomen.
Last updated: 1 November 2019.