No interaction between antimalarial amodiaquine and nevirapine
1 June 2012. Related: Conference reports, PK and drug interactions, PK Workshop 13th 2012.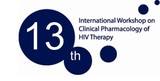 www.drug-interactions.org
The impact of nevirapine-based ART on the disposition of amodiaquine/artesunate (600/200 mg once daily) was investigated in a parallel group study in 21 HIV positive patients (n=10 nevirapine; n= 11 ART naïve controls).
No significant differences in the pharmacokinetics of amodiaquine or desethylamodiaquine (the active metabolite) were identified between groups, however considerable interpatient variability was observed. Comparing the control to NVP group, AUCs were 242±78 vs 197±94 ng/ml.h (p=0.26) for amodiaquine and 21,311±21,012 vs 13,121±7947 ng/ml.h (p=0.26) for desethylamodiaquine, respectively. Cmin of the active metabolite did not differ between groups (137±65 vs 124±52, p=0.26).
Four individuals in the control group discontinued the study protocol due to weakness, vomiting, diarrhoea, and dizziness, while no subjects in the NVP group experienced treatment-limiting adverse effects. Previous studies have reported similar exposure to artesunate when used with nevirapine.
Reference:
Fehintola FA et al. Pharmacokinetics of amodiaquine and desethylamodiaqine in HIV-infected patients with and without nevirapine-containing antiretroviral therapy. 13th PK Workshop, 16-18 April 2012, Barcelona. Poster abstract P_05.