Nigerian herbal medicines widely used by HIV positive people can contain antiretrovirals
22 March 2016. Related: Conference reports, Antiretrovirals, CROI 23 (Retrovirus) 2016.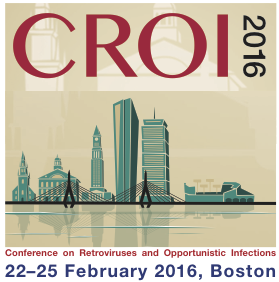 Polly Clayden, HIV i-Base
Herbal medicine use among HIV positive people in Nigeria is widespread, poorly recorded and often precedes ART initiation. Contamination with antiretrovirals is possible and concerning, particularly in untreated people, say the authors of a study of herbal medicine presented at CROI 2016.
Joshua Gini and colleagues from the University of Liverpool conducted the evaluation in collaboration with Dalhatu Araf Specialist Hospital Lafia, State Specialist Hospital Gombe, Federal Medical Centre and Faith Alive Foundation Hospital and PMTCT Centre, in Nigeria.
Nigeria has an estimated HIV positive population of 3.3 million, making up almost 10% of the global HIV burden. The use of herbal (or traditional) medicine is high in the general population and it is also high among HIV positive people.
The study included an analysis of herbal medicine for possible contamination with antiretrovirals and a country-wide survey of its use in the HIV positive population.
The investigators collected herbal medicine samples from urban and rural sites in eight states across Nigeria for drug analysis, following a standard protocol. They approached street vendors requesting traditional remedies for non-specific symptoms against a background of HIV and only purchased herbals sold as powders or liquids. They recorded instructions for use, date and site.
The University of Liverpool analysed the samples for efavirenz, nevirapine, lopinavir, darunavir, ritonavir, atazanavir, tenofovir, FTC, and 3TC using validated LC-MS/MS methods.
The analysis revealed, out of 138 herbal samples, three (2%) from two cities (Jos and Ibadan) contained measurable antiretrovirals. Tenofovir (0.2 ng/mg powder) and FTC (0.0065 ng/mg powder) were detected in one sample from Jos. Two samples from Ibandan also contained tenofovir (0.2 and 1.6 ng/mg powder) and FTC (0.123 and 0.00049 ng/mg powder), and one of these also contained 3TC (0.25ng/mg powder).
The questionnaire-based survey was conducted in 742 HIV positive patients attending one rural (Rural Hospital Idong) and three urban (Specialist Hospital Gombe, Faith Alive Foundation Clinic Jos and Dalhatu Araf Specialist Hospital Lafia) ART facilities. Mothers were interviewed for information on paeditric patients. Data were collated and analysed using SPSS.
The investigators found, of 742 patients aged 2 to 91 years, the prevalence of herbal medicine use was 41.8% (310).
Of those who took herbals: 54.9% did so before they were diagnosed with HIV; 54.1% did so to cure HIV; only 5.5% believed themselves cured and 46.1% found herbal medicines to be of no help; 54.1% obtained them from the village herbalist and 35.1% from city vendors.
The investigators observed wide use of herbal medicines across all ages and in both genders regardless of educational or employment status. In over half the patients using herbal medicines, this preceded starting ART and continued during ART use: 82.2% who used herbal medicines were also receiving ART.
The investigators wrote that the lack of regulation and standarisation of herbal medicines argues strongly for further work to confirm their findings in other settings and to understand if antiretroviral contamination has a negative impact on ART programmes through the generation of drug resistance.
Reference:
Gini J et al. Contamination of herbal medicines with ARVs and widespread use by PLWH in Nigeria. Conference on Retroviruses and Opportunistic Infections (CROI) 2016. 22-25 February 2016. Boston, Massachusetts. Poster abstract 438.
http://www.croiconference.org/sessions/contamination-herbal-medicines-arvs-and-widespread-use-plwh-nigeria (Abstract)