22nd Annual BHIVA Conference, 19-22 April 2016, Manchester
1 June 2016. Related: Conference reports, Conference index, BHIVA 22nd Manchester 2016.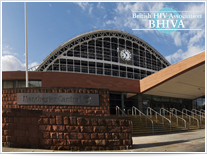 This year the annual BHIVA spring conference was held in Manchester.
There were numerous important presentations – with extensive webcast coverage available for all oral presentations.
http://www.bhiva.org/Presentations160420.aspx
The programme and abstract book are also available to download from the BHIVA website.
http://www.bhiva.org/AnnualConference2016Presentations.aspx
The following brief reports are selected highlights from the oral presentations and invited lectures.