24th Conference on Retroviruses and Opportunistic Infections (CROI 2017), 13-16 February 2017, Seattle
26 June 2017. Related: Conference reports, Conference index, CROI 24 (Retrovirus) 2017.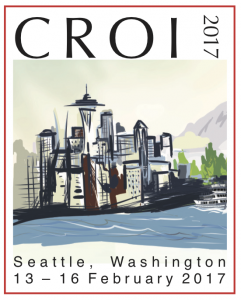 This year CROI was held in Seattle where more than 4000 researchers and health workers and a small number of community activists meet to work through more than 1000 studies will be presented at the meeting.
Conference materials are all posted online, including comprehensive webcasts of all oral presentations.
Abstracts are available in a searchable database and most posters are available in PDF format from the abstract page.
The following final report from CROI 2017 is included in this issue.