Ongoing and planned studies for COVID-19
27 March 2020. Related: COVID-19: research studies, COVID-19.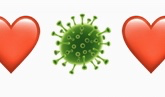 Simon Collins, HIV i-Base
The best way to track research into CoV-2 and COVID-19 is to search the listing on registries for clinical trials.
Almost 200 studies are already listed on the main US clinical trials registry, many of them already recruiting. [1]
Four studies are also listed on the WHO ISRCTN registry. [2]
AVAC have also compiled a table of 34 selected studies looking at treatment and prevention, including vaccines, that is available as a PDF document. [3]
References
Clinicaltrials.gov.


https://clinicaltrials.gov/ct2/results?cond=&term=covid-19

ISRCTN registry.


https://www.isrctn.com/search?q=COVID-19

AVAC. Ongoing Studies for 2019-nCoV Prevention and Treatment. (March 2020)
https://www.avac.org/resource/ongoing-studies-2019-ncov-prevention-and-treatment (webpage)
https://www.avac.org/sites/default/files/resource-files/AVAC_nCoV-pipeline_27Mar2020.pdf (PDF download)