BHIVA guidelines on shielding: advice for HIV clinicians, GPs and people living with HIV
1 June 2020. Related: COVID-19: guidelines, COVID-19.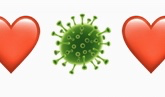 BHIVA press release
On 23 April, BHIVA published guidance on COVID-19 and shielding. [1]
This guidance addresses two key issues related to COVID-19 and shielding.
People considered to be at highest clinical risk who are not on the official CMO list.

People who have incorrectly received Government advice to shield.
Much of this guidance is applicable to all countries in the UK, but some outlined processes are specific to England.
It also refers to the Royal College of General Practitioners (RCGP) useful summary of shielding actions and advice for each nation, which can be accessed on their website. [2]
References
BHIVA. COVID-19 & shielding: advice for HIV clinicians, GPs and people living with HIV. (23 April 2020).


https://www.bhiva.org/COVID-19-and-shielding-advice-for-HIV-clinicians-GPs-and-people-living-with-HIV

RCGP.

Latest advice on COVID-19 from RCGP.
https://www.rcgp.org.uk/covid-19/latest-covid-19-guidance-in-your-area.aspx