EACS guidelines updated (v.10.1) for Glasgow conference
14 October 2020. Related: Conference reports, Guidelines, HIV 15 Glasgow 2020.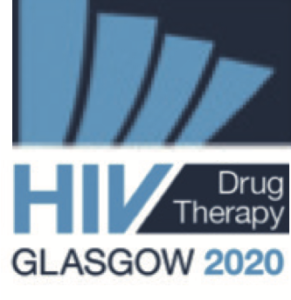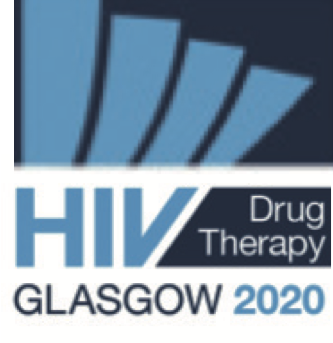 Simon Collins, HIV i-Base
The latest update to the EACS HIV guidelines (version 10.1) is now available (English version), with minor updates to all sections.
They are available as a free app, an interactive web version and as an online PDF.
A useful five minute YouTube introduction is also online:
https://www.youtube.com/watch?v=MwLBoy12cZ0
The main changes in each section are included below.
ART section
First-line combinations are now categorised as 'recommended', 'alternative' and 'other'.

Recommended regimens include unboosted INSTI (DTG, BIC or RAL) plus 2 NRTIs or the dual combination 3TC/DTG (which no longer has a CD4 restriction].

Dual DRV/b + DTG is now included as a switch option.

Recommendations for viral failure is now: "New regimen will usually use at least one fully active PI/b (e.g. DRV/b) plus a drug remaining fully active despite resistance to other drugs from the class (e.g. INSTI, NNRTI) and/or from a class not used previously (e.g. INSTI, NNRTI, PI, CCR5 antagonist (if tropism test shows R5 virus only) assessed by genotypic testing".

TAF is now allowed for women who become pregnant while on ART.

TAF/FTC+DTG is now included as a recommended regimen for ART-naïve pregnant women.

Alternative PEP drugs now include DRV/b and drop AZT/3TC.
Drug-drug interaction (DDI) section
All tables include changes in the HIV drug interaction website (University of Liverpool).
EFV + atorvastatin: changed to amber due to the decrease in atorvastatin exposure requiring the monitoring of lipid values.

RPV + chloroquine, methadone or pimozide were changed to amber due to the known risk for QT interval prolongation associated with the comedication.
A note on the risk of DDI with ibalizumab has been added to the footnote of each DDI table.
Ibalizumab has been added in the table for people with swallowing difficulties and the tables for dose adjustment in case of renal and hepatic impairment.
Co-morbidity section and complications
Increased risk of neural tube defects associated with DTG.

An HIV-specific reference has been included for the PCSK9 inhibitor, evolocumab.
An indication to intervene if BMI ≥ 30 kg/m2 or ≥ 25 kg/m2 and weight-related complications (diabetes mellitus, hypertension) with expanded detail regarding exercise, dietary, behavioural and therapeutic management.
In sero-discordant couples, fully effective ART should be a primary goal. If not achieved, PrEP can be used if the couple are looking to conceive.
In PLWH at high risk of STI, three-monthly STI screening is recommended.
Treatment for gonorrhoea has been updated to single dose ceftriaxone 1g IM.
Viral Hepatitis Co-infections section
Updated tables on HCV treatment and DDIs.

Resistance testing guidance before re-treatment with DAAs has been modified.
No changes in sections on HBV, HDV and HEV.
Opportunistic Infections section
Minor stylistic changes were made to all OI tables. 

Cidofovir was deleted as secondary prophylaxis/maintenance therapy for CMV.

Rifabutin was added to the list of drugs for primary prophylaxis of Non-Tuberculosis Mycobacteria.
Moxifloxacin was added to the list of drugs for treatment of MAC.
EACS Guidelines 2020. (October 2020).
https://eacs.sanfordguide.com
This report was first published online on 5 October 2020.