Unprecedented rapid speed of COVID vaccine development
24 February 2021. Related: COVID-19: vaccine research, COVID-19.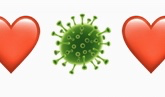 Simon Collins, HIV i-Base
Although HTB mainly includes reports with immediate clinical significance, a paper recently published in Annals of Internal Medicine is interesting for highlighting the unusually rapid development of vaccines against COVID-19.
Hopefully this sets a benchmark for future research.
A literature search, principally of studies listed on ClinicalTrials.gov, traced the likelihood of candidate vaccines for 23 new or emerging viral infections progressing from phase 2 to FDA approval and the associated timelines since 2005.
From 606 trials (involving 220 candidate vaccines and 267,000 participants) the probability of vaccines being approved within 10 years was 10% (95%CI: 2.6 to 16.9) with median time of 4.4 years (95%CI: 6.4 to 13.9). Most vaccines were against H1N1 or H5N1.
The study also concluded that any COVID vaccine developed within 18 months of phase 2 would be unprecedented.
Reference
MacPherson A et al. Probability of success and timelines for the development of vaccines for emerging and reemerged viral infectious diseases. Ann Intern Med. [Epub ahead of print]. doi:10.7326/M20-5350. (24 November 2020).
https://www.acpjournals.org/doi/10.7326/M20-5350
https://www.acpjournals.org/doi/abs/10.7326/M20-5350