BHIVA advice on access to COVID-19 vaccines and shielding in the UK
1 April 2021. Related: COVID-19: HIV and COVID-19 coinfection, COVID-19.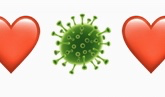 Simon Collins, HIV i-Base
On 16 March 2021, BHIVA issued updated information about how HIV positive people can access vaccines against COVID-19, and also on shielding in the UK.
The vaccine advice includes information on:
How HIV clinics can directly refer HIV positive people to vaccine hubs. This covers the slightly differences between HIV clinics in Wales, Scotland, Northern Ireland and England.

Although some HIV clinics are already providing vaccines, it is also taking time for this to be arranged.
Ways to ensure access to vaccines for people without an NHS number.
Reassurance that vaccine databases do not record any other medical information, other than the data and make of vaccine that is given.
New information on the UK shielding policy includes:
Recognising that the QCovid risk predictor has been wrongly assessing risk – but that attempts to fix problems are already ongoing.  

That HIV positive people may have been wrongly added to the Shielded Patient list, or added for non-HIV reasons. GPs can currently make changes to the list and BHIVA is looking at whether HIV clinics can also do this.
This report was first posted on 16 March 2021.