Bar opening in the US: 100 guests linked to at least 46 cases of COVID-19
9 April 2021. Related: Early access, COVID-19: transmission & prevention, COVID-19.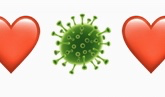 Simon Collins, HIV i-Base
A detailed report in the leading US public health publication MMWR included an outbreak in February 2021 of at least 46 cases of COVID-19 linked to an opening of a bar in rural Illinois county.
The event included approximately 100 customers in an indoor bar without outside ventilation, with inconsistent use of masks and social distancing. This was despite table spacing and public health signs being displayed. The 46 confirmed cases included 29 people who attended the event (26 customers, 3 staff) and 17 secondary cases including children: median age 28 years (range: 10 to 71 years).
One customer had been diagnosed with COVID-19 the day before the event and was asymptomatic and three people with COVID-like symptoms on the day were diagnosed shortly afterwards.
Other outcomes included one resident of a long-term care home being hospitalised and a school closure (with loss of >9000 person days).
The report notes that this is likely an underestimate of cases as not all customers agreed to be tested. The discussion also highlights the high rates of transmission associated with asymptomatic infection
It stresses the importance of continued community prevention: limiting occupancy of buildings, improving ventilation, outdoor seating, correct mask wearing and physical distancing. Also, staying home when ill, and encouraging COVID-19 vaccination to reduce transmission. Only one of the customers had been vaccinated and this was less than a week before the event.
Although there was low vaccine coverage, this case is relevant for current UK discussion about how to safely relax lockdown restrictions and protecting the health of staff and other customers.
From an employment rights issue this seems similar to the concern for health risks to bar staff that contributed to the smoking ban.
The broad age range of secondary cases provides strong evidence of the continued need for community prevention – even as vaccination steadily expands in the UK.
Sami S et al. Community Transmission of SARS-CoV-2 associated with a local bar opening event — Illinois, February 2021. MMWR Morb Mortal Wkly Rep. DOI: 10.15585/mmwr.mm7014e3. (5 April 2021).
http://dx.doi.org/10.15585/mmwr.mm7014e3