Resources on Long COVID
1 July 2021. Related: COVID-19: long COVID, COVID-19: on the web, COVID-19.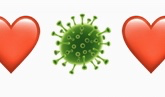 Simon Collins, HIV i-Base
Many of the following links were included in previous issues of HTB. Other related resources are added below (ie after July publication date).
Post-acute effects of SARS-CoV-2 infection in individuals not requiring hospital admission: a Danish population-based cohort study. Lund LC et al. Lancet Infect Dis. 2021. (Oct 2021).
https://doi.org/10.1016/S1473-3099(21)00211-5
Outcomes at 6- and 12-months in >1200 adults with COVID-19 in Wuhan, China. Approximately 50% reported at least one complication sustained to 12 months.
Ref: Huang L et al. 1-year outcomes in hospital survivors with COVID-19: a longitudinal cohort study. Lancet. DOI: 10.1016/S0140-6736(21)01755-4 (28 August 2021).
Lancet editorial. DOI: DOI: 10.1016/S0140-6736(21)01900-0. (28 August 2021).
https://www.thelancet.com/journals/lancet/article/PIIS0140-6736(21)01900-0/fulltext
Long-time HIV activist JD Davids, writes about approaches to managing Long COVID through their experience of living with myalgic encephalomyelitis (ME) and lessons from HIV activism. Also includes a resources section.
Another early peer-led community website.
Webcasts of two-day US Workshop on Long COVID (PASC) now online
HTB (22 January 2021).
https://i-base.info/htb/39624
HTB report on meeting and webcasts from an important 2-day NIH workshop on Long COVID with online links.
A 29-page NIHR review also looks a personal experiences of COVID-19 including the increasing reports of long-term symptoms and how to manage them.
Summary of UK guidelines for health workers managing Long COVID.
Long COVID: studies reporting on long-term follow up on COVID-19.
HTB (3 March 2021).
https://i-base.info/htb/40575
Review of five studies reporting duration of post-COVID that includes new symptoms after COVID was thought to have finished.
Long COVID: Mild infection and sustained long-term complications.
HTB (20 October 2020).
https://i-base.info/htb/39126
HTB report of an excellent talk by Professor Karine Lacombe from the Glasgow HIV Congress.
Management of post-acute covid-19 in primary care.
BMJ 2020; 370 doi:10.1136/bmj.m3026. (11 August 2020).
https://www.bmj.com/content/370/bmj.m3026
A BMJ podcast on post-acute and chronic COVID-19 to support management in primary care.
Characterizing long COVID in an international cohort: 7 months of symptoms and their impact.
Davis HE et al. Pre-review draft. MedRxiv. DOI: 10.1101/2020.12.24.20248802. (5 April 2021). https://www.medrxiv.org/content/10.1101/2020.12.24.20248802v3
An early community survey published as a pre-review paper that included approximately 4000 people self-reporting symptoms.
Recovery from severe COVID-19: leveraging the lessons of survival from sepsis.
Prescott HC et al. JAMA. 2020;324(8):739-740. DOI:10.1001/jama.2020.14103. (5 August 2020).
https://jamanetwork.com/journals/jama/fullarticle/2769290
A useful article on recovery from severe COVID-19 in JAMA.