RCT shows no impact of azithromycin in reducing symptoms of mild COVID-19
1 August 2021. Related: COVID-19: investigational drugs, COVID-19.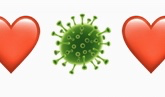 Simon Collins, HIV i-Base
The lack of impact from a single dose antibiotic at improving COVID symptoms is likely to surprise few people, but the results from the RCT are published in JAMA.
Between March 2020 to May 2021, this US out-patient study randomized 263 outpatients (2:1) to a single oral 1.2 g dose of azithromycin (n = 171) or matching placebo (n = 92).
Among outpatients with SARS-CoV-2 infection, treatment with a single dose of oral azithromycin compared with placebo did not result in a greater likelihood of being free of symptoms at day 14.
And by day 21, more participants in the azithromycin group had been hospitalised compared with the placebo group: 5 vs 0 (difference +4%; 95% CI: −1% to 9%;  p=0.16), although the difference was not significant.
Oldenburg CE et al. Effect of oral azithromycin vs placebo on COVID-19 symptoms in outpatients with SARS-CoV-2 infection: A randomized clinical trial. JAMA. doi:10.1001/jama.2021.11517. (16 July 2021).
https://jamanetwork.com/journals/jama/fullarticle/2782166
This post was first published on 17 July 2021.