US FDA grants full approval to Pfizer vaccine
17 September 2021. Related: COVID-19: vaccine research, COVID-19.
Simon Collins, HIV i-Base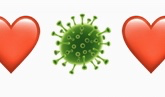 On 23 August 2021, the FDA fully approved the Pfizer's mRNA the first COVID-19 vaccine for adults aged 16 and over. Previous use had been supported by an emergency use authorisation (EUA).
The EUA is still supports use in people aged 12 to 15 years old.
Full authorisation enables the vaccine to be a requirement by hospitals, colleges, businesses and other organisations.