Durability of immune responses to Oxford/AZ vaccine in HIV positive people
4 October 2021. Related: Early access, COVID-19: vaccine research.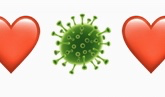 Simon Collins, HIV i-Base
Extended follow-up from the HIV positive substudy in 54 HIV positive men reports that six months after vaccination with Oxford/AstraZeneca ChAdOx1 vaccine, both humoral and cell mediated immunity decline.
Similar declines were reported for HIV negative controls. Importantly, participants were all on suppressed ART with very high CD4 counts (median ~700 cells/mm3 (IQR: 573 to 859.5). Levels generally remain higher than before vaccination.
Responses to the variants of concern were detectable, but lower than wild type. 
Ref: Ogbe  A el al. Durability of ChAdOx1 nCov-19 (AZD1222) vaccination in people living with HIV – responses to SARS-CoV-2, variants of concern and circulating coronaviruses. Preprint. medRxiv 2021.09.28.21264207. doi: 10.1101/2021.09.28.21264207.
https://www.medrxiv.org/content/10.1101/2021.09.28.21264207v1
This report was first published on 4 October 2021.