Sanofi reports phase 1/2 mRNA results but withdraws from further COVID19 vaccines
31 October 2021. Related: COVID-19: vaccine research, COVID-19.
Simon Collins, HIV i-Base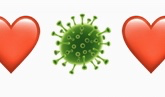 Positive interim results generated significant antibody responses at all studied doses, as proof of concept.
However, clinical efficacy results would require phase 3 studies over the next two years. Instead the company plan to withdraw from further COVID vaccine development and use mRNA technology for vaccines against influenza.