Selected reports launched at AIDS 2022
3 August 2022. Related: Conference reports, On the web, World AIDS 24 Montreal 2022.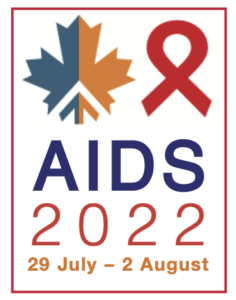 Simon Collins, HIV i-Base
As with other large meetings, AIDS 2022 was used to launch numerous reports and special publications.
A few of these are included below.
In Danger: UNAIDS Global AIDS Update 2022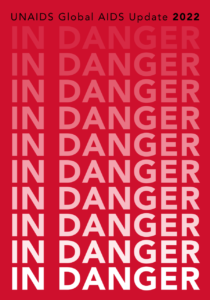 UNAIDS
The report from UNAIDS was widely publicised as the conference opened and set the tone for most of the concerns about the importance of maintaining a global response to HIV.
The report shows that during the last two years of COVID-19 and other crises, the global HIV response has faltered, resources have shrunk, and millions of lives are at risk as a result.
Annual infections have increased in Eastern Europe and central Asia, Latin America, and the Middle East and North Africa, where rates were all previously falling.
The report is a call to action to tackle the inequalities driving AIDS. This is urgently required to prevent further new infections and to refocus our goals to end the AIDS pandemic by 2030. 
Advanced HIV Disease (AHD) Impact Report, 2022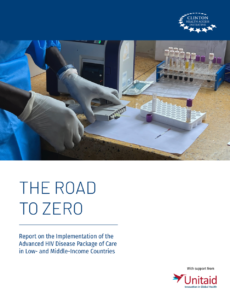 CHAI
This concise 20-page report looks in detail at progress made since 2019 to avert preventable deaths among people with advanced HIV, best practices for implementation, and CHAI's perspective of what more will be needed to effectively end deaths from AHD-related opportunistic infections.
It reports that in 2020, there were still 680,000 AIDS-related deaths and that this was only 6% lower than the previous year.
Of these deaths, 210,000 were from TB and 85,000 from cryptococcal meningitis.
Advanced HIV disease contributes to these deaths, as AHD increases the risk of opportunistic infections and mortality.
The collaboration between CHAI and UNITAID works to influence and lever key stakeholders to strategically influence pricing, supply and demand to deliver better health. They also focus on areas that are otherwise overlooked.
This report covers both diagnostics and treatments for HIV, TB and related complications.
Refs: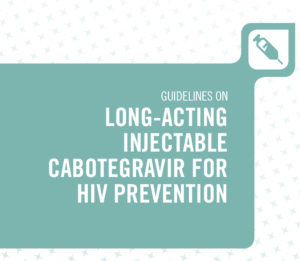 WHO
This 15-page guideline outlines the rationale and evidence for a new recommendation to support the importance of long-acting cabotegravir injections (CAB-LA) as PrEP to prevent HIV.
This is a significant achievement driven by HIV advocates from the global south to demand access to the latest prevention options. CAB-LA was approved in the US and Europe based on results from international studies that were run in low-income countries that have some of the highest rates of HIV incidence.
Consistent with previous WHO guidelines, this guideline is based on a public health approach that considers effectiveness, acceptability, feasibility and resource needs across a variety of settings.
This guideline also highlights important considerations for effective implementation and the need for implementation science to address research gaps across a variety of geographies and populations.
TAG pipeline report chapters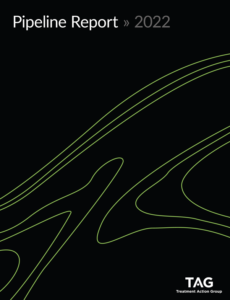 The following sections of the annual TAG pipeline report were published in July 2022 for AIDS 2022.
All chapters can be downloaded as PDF files.
HIV  antiretroviral therapy – Richard Jefferys. 

HIV vaccines and passive immunisation – Richard Jefferys.
PrEP and microbicides  – Richard Jefferys.
Research toward a cure and immune-based therapies – Richard Jefferys.

Long-

Acting Technologies Trials Tracker for Hep C, Opioid Use and Overdose Prevention Therapy, and Malaria

– Joelle Dountio.
Advocates guide to research in pregnant and lactating populations
A resource that provides background on the need for research in pregnant and lactating populations and how advocates can advance inclusion.