Breakthrough HIV infection on PrEP with injectable cabotegravir
6 August 2023. Related: HIV prevention and transmission, CROI 30 (Retrovirus) 2023.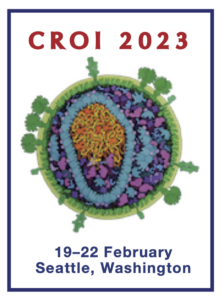 Although rare, HIV infections can occur with all formulations of PrEP – whether oral TDF/FTC or TAF/FTC – or the more recently FDA-approved long-acting cabotegravir (CAB-LA) injections.
The few cases that have been reported in research studies vary depending on the PrEP formulation. Cases from use of oral PrEP have been generally linked to either low adherence or contact with drug-resistant HIV. Those with injectable CAB-LA however have been linked to missed infections that occurred during the window period for seroconversion.
A case report of breakthrough HIV on injectable PrEP was published as an early access concise communication in the journal AIDS. [1]
A 28-year-old gender diverse person switched from daily oral PrEP (TAF/FTC) to CAB-LA PrEP due to regularly missing doses. Their primary partner is living with HIV and carries resistance mutations for NRTIs (65R and 118I) and INSTIs (92G). HIV antigen tests were negative before CAB-LA doses on D0, D27 and D91. However, a positive HIV RNA test was reported on D91 with a. viral load of 1.48 log copies/mL. Subsequent antigen testing at D100 was positive.
ART was initiated with TAF/FTC in addition to CAB-LA. This was later switched to DRV/c plus DTG to match their primary partners regimen. HIV antigen and viral load testing at D191 were both negative.
Plasma CAB levels at D128 (37 days post injection) were 1.18 µg/mL (7x greater than the PA-IC90). This case presentation is consistent with long-acting early viral inhibition (LEVI) syndrome and highlights the need to conduct viral load testing alongside antigen testing to reduce the risk of INSTI resistance.
Considering the many millions of people now using PrEP globally, PrEP is actually significantly more effective than rates of protection reported in clinical studies. But even if real-world experience suggests.
The small chance of breakthrough infections should be included when first discussing PrEP.
Currently, only TDF/FTC is approved as PrEP in the EU and UK.
The lead author commented that the underlying cause of the breakthrough infection are unclear but may be linked to the number of unique sexual partners (20 to 30 per month) or periods of vulnerability during transition between oral and long-acting PrEP, without overlap.
This case was also presented as a poster at CROI 2023. [2]