IAS 2015: news from the Vancouver HIV conference
15 July 2015. Related: News.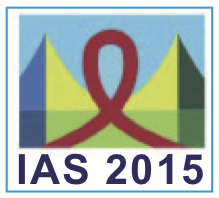 The 8th IAS Conference on HIV Pathogenesis, Treatment and Prevention (IAS 2015) was held from 19 – 22 July 2015.
This large biennial meeting has a greater focus on clinical and scientific research than the broader social-based programme of the International AIDS Conference with which it alternates every two years.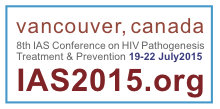 The programme for the conference is now posted to the IAS 2015 website as PDF files and the Programme-at-a-Glance (PAG) is also online.
This includes access to abstracts, many of the PowerPoint slides and PDF files of posters and an increasing number of webcasts. See the article below for how to navigate the PAG.
Links to i-Base early reports from the conference will be posted below to this holding page.
Conference reports
Other headline news to follow will include:
News on PrEP with this being a major focus at the meeting plus other prevention technologies and strategies.
New HIV testing guidelines from WHO is one of several key reports that was launched at the meeting.
Updates on new drugs and formulations. This will include TAF, the attachment and maturation inhibitors from BMS and strategies to optimise treatment with alternative approaches to using lower doses of some drugs.
Exciting preliminary animal results on monoclonal antibodies both as treatment and in vaccine research.
Another key focus was on cure research including the above report from the Towards and HIV Cure workshop prior to the main conference. This included the case of a French teenager who became HIV positive at birth but who has been able to control HIV without treatment for the last 12 years. See story link above.
Data from the HPTN 052 study that reported continued benefits of both treatment as prevention (TasP) and of starting earlier treatment (rather than letting the CD4 count drop below 250). The long-term impact of earlier treatment on prevention four years after this study was stopped is especially important in the context of the START study.
Basic and clinical research on complications, including immune inflammation, HIV in the gut, HIV and ageing, cardiovascular disease and cancers.
Global health included many sessions looking at how to achieve and finance the the UNAIDS/WHO 90:90:90 goal: 90% of people with HIV being diagnosed, 90% of those diagnosed to be on ART and 90% on ART to have undetectable viral load.
Specific populations. Sessions covered aspects of treatment for specific populations including transgender people, people who use drugs, sex workers, gay men and women.
Launching of important reports, including the i-Base/TAG 2015 Pipeline Report.
As with other large conferences, numerous important smaller meetings and workshops are scheduled before the main conference.