FAQs if one of you is positive and the other is negative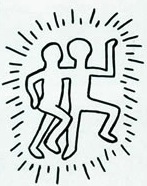 These are the most frequently asked questions (FAQs) asked by people who are HIV positive with a negative partner.
If your question is not answered here, please ask your question online and we will be happy to answer it.
Artwork copyright Keith Haring Foundation
Last updated: 11 July 2016.