Introduction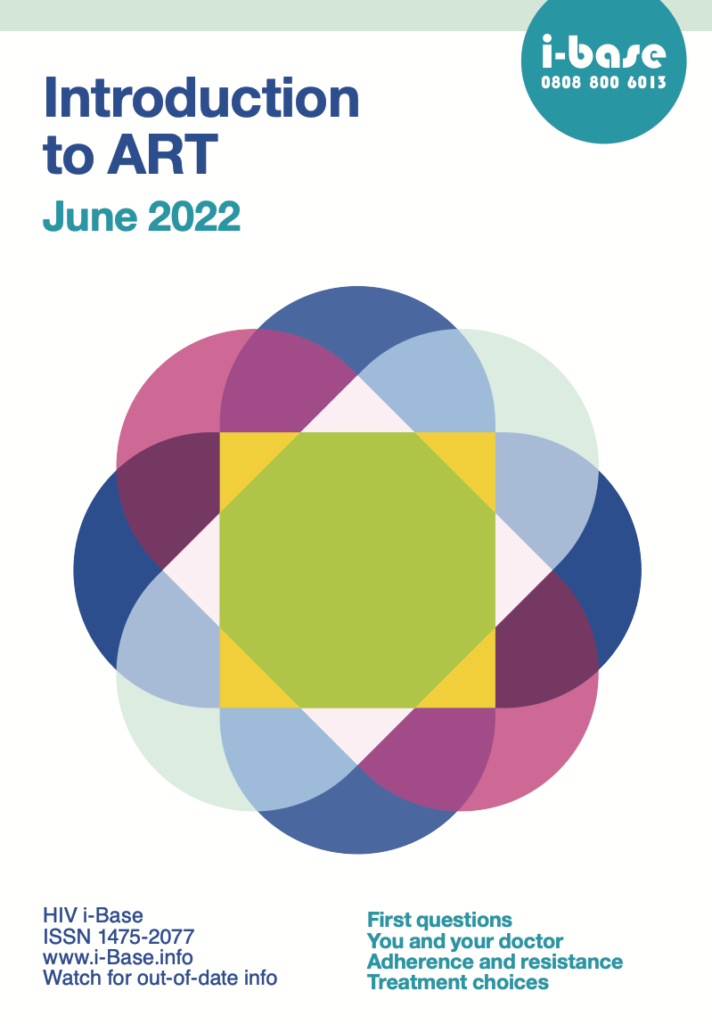 This is a guide for anyone interested in HIV treatment (called ART). Download PDF.
It is especially for HIV positive people to feel more in control of this part of life.
The guide was written and reviewed by community activists and health professionals, including people living with HIV.
Information is based on latest UK guidelines (2022).
When appropriate we also refer to latest European and US guidelines.
All guidelines stress that ART should be individualised for you.
Changes in this update include:
All pages have been updated and edited to make them easier to read.
Some information is reduced in the print version of this guide.
Information is included about choice of ART and current guidelines. This includes that guidelines now recommend integrase inhibitors – either dolutegravir or bictegravir – for first-line ART.
The section on choice of first-line ART has been updated to focus on the most commonly used combinations.
The guide includes new information about weight changes as a side effect of some HIV drugs.
It also includes recent options for two-drug ART with some drugs. This includes cabotegravir/rilpivirine long-acting injections – but only as a switch option. These injections are now available in the UK. This is only for some people.
The section on future drugs has been updated.
The guide and 4-page drug chart in the centre pages have been updated to include new drugs and formulations. Pill sizes approximate to actual size.
Detailed information about every HIV drug
It is an exciting time if you are HIV positive.

ART is now recommended for everyone, even at a high CD4 count. This is for all ages, genders, other health risks and where in the world you live.

By taking control over this aspect of HIV, you can carry on with your life.

The PARTNER studies proved that ART also prevents HIV transmission.

PrEP is also more widely used by people who are HIV negative. This makes HIV prevention a more shared experience and reduces fear of HIV.

Starting ART is now a routine next step after finding out you are HIV positive. This is one of the best ways to move forward after the shock of being diagnosed.

— Simon, London.
Last updated: 1 June 2022.