Rationalising the paediatric antiretroviral formulary in Malawi
1 August 2014. Related: Conference reports, Treatment access, Paediatric care, Paediatric Workshop 6 Melbourne 2014.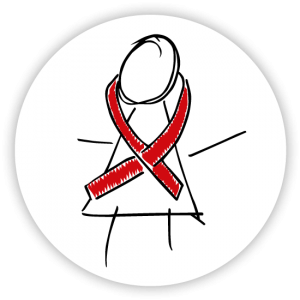 Polly Clayden, HIV i-Base
Rationalising the national paediatric antiretroviral formulary Malawi significantly decreased the cost of paediatric HIV treatment and improved lead times for products, according to data from the Clinton Health Access Initiative (CHAI) presented at the 6th International Workshop on HIV Paediatrics. [1]
There is low demand for paediatric antiretrovirals and multiple, redundant formulations – such as syrups and single drugs – are often used for one regimen when fixed dose combinations (FDCs) are available. With so many formulations, it can be difficult to achieve minimum batch size for procurement, resulting in instability and delays to country level supplies of drugs.
A strategy to overcome this is to limit procurement to a rationalised list of paediatric antiretrovirals. Rationalisation increases volumes – so countries can achieve batch sizes for products – at the same time increasing supply stability and decreasing costs.
In 2010, Malawi procured 23 different formulations, including ddI. In 2011 CHAI held a series of workshops focused on decreasing the number formulations to a limited set of optimal products for Malawi. Opportunities for optimisation included: limiting use of syrups, single tablets and capsules, replacing 50 mg efavirenz (EFV) capsule with 200 mg EFV scored tablet and limiting to one paediatric d4T FDC. Malawi reduced the total number of formulations procured between 2010 and 2013 from 23 to eight.
In order to assess the effect of this rationalisation CHAI compared the unit costs and lead times, for the years 2010-2013, of all products used to make up the recommended regimen, AZT + 3TC + nevirapine (NVP) for a 10-14 kg child. Data from the UNITAID-CHAI paediatric programme antiretroviral tracker, which documented all transactions in Malawi during this time period were used.
For each item, costs per patient per year (pppy) were calculated for the following components: product cost, freight cost, procurement fee, handling fee and insurance fee. Lead times were defined as the number of days elapsed between procurement order date and the invoice date.
This investigation revealed a total unit cost savings of over 70% between 2010 and 2013 – mainly driven by the lower cost of FDCs compared to syrups. Other contributions to the reduced costs included shipping-related expenses, which decreased over 95% pppy during the time period.
Lead times declined by 85% from an average of nearly three months for syrups, singles, and FDCs in 2010 to approximately one month for FDCs in 2013. Variation in lead times for individual drugs was eliminated by procurement of FDCs, which also reduced the resources needed for stock management and storage of different formulations.
Comment
The Intragency Task Team for the Prevention and Treatment of HIV Infection in Pregnant Women, Mothers and Children (IATT) has developed an optimal paediatric antiretroviral formulary. [2] Adaptation of the IATT list by countries and rationalised procurement is now recommended.
References:
Sugandhi N et al. Rationalisation of the paediatric antiretroviral formulary to optimise paediatric antiretroviral treatment in Malawi. 6th International Workshop on HIV Pediatrics. Melbourne. 18-19 July 2014. Oral abstract O_07.
http://regist2.virology-education.com/2014/6thHIVped/12_Sugandhi.pdf (PDF)
IATT Meeting Report Geneva, Switzerland, 11-12 September 2013.
http://www.emtct-iatt.org/wp-content/uploads/2014/04/IATT-Sept-2013-Updated-Paediatric-ART-Formulary-Report3.pdf (PDF)