UK guidelines for the treatment of COVID-19: UK prioritises 42 studies
1 June 2020. Related: COVID-19: guidelines, COVID-19: research studies, COVID-19.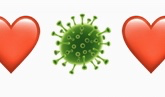 Simon Collins, HIV i-Base
There are currently no UK national or regional guidelines on treatment of COVID-19.
However, there is an information support tool from the Network of High Consequence Infectious Diseases (HCID) and this is updated regularly. [1]
This 25-page document includes a review of key and prioritised UK research studies and a data review for key compounds with proposed antiviral activity.
Ongoing UK studies
The National Institute for Health Research (NIHR) also publishes a directory of prioritised research studies that currently includes 42 trials. [2]
These currently include observational, interventional and preclinical studies both for prevention al treatment. The interventions for treatment include remdesivir (3), tocilizumab (1), canakinumab (1), otilimab (1), Gemtuzumab ozogamicin  (1), baricitinib and ravulizumab (1), IFN (1), HCQ +/– azithromycin (2), Ruxolitimib (1), Brensocatib (1).
Three studies use variations of adaptive design to study multiple treatment. including some of the same compounds above: (i) Zilucoplan, Bemcentinib, Medi3506, Acalabrutinib (ACCORD), (ii) LPV/r, steroid, HCQ, azithromycin, tocilizumab (TACTIC-R) and (iii) LPV/r, steroid, HCQ, tocilizumab,  interferon-beta, anakinra, convalescent plasma, therapeutic anticoagulation (REMAO-CAP).
About 20 studies are largely observational to look at specialist management (for example with ventilation), or outcomes in various populations (including in pregnancy) and for genetic and genomics. Or are looking at prevention in various populations including health workers. Three studies involve vaccine research and four have no further information, including one using IL-7 and preclinical studies.
A European initiative. led by French researchers at INSERM, Cochrane France and University of Paris, but with partners from Ireland, Germany, Denmark and Chile is also tracking studies, with weekly updates. [3]
This project currently includes almost 1000 studies, almost 600 of which are recruiting and 66 of which were added in the last week.
comment
Given NICE has published guideline for prevention – and also on patient rights and decisions for end-of-life care – the lack of information guidance on COVID-19 is a significant oversight.
Guidelines on treatment are especially for people who are faced with life-threatening treatment decisions. Even if they largely stress the limited evidence from randomised clinical studies, guidelines could also be useful to outline the most important ongoing studies and different approaches to treatment.
Some of the larger adaptive trials, including RECOVERY include experimental treatments with compounds than might not now be thought likely to work than when the study was first planned.
For example, although the RECOVERY group have reported that HCQ will continue to be used, given the study size (more than 10,600 participants ae now enrolled), it is difficult to believe that lopinavir/r is showing a significant benefit compared to standard of care.
Given the size of this study, and the rapid course of COVID-19, it is notable that no arms have so far been stopped due to limited effects, especially as randomisation is 2:1 in favour of standard of care control to open-label compounds. The online protocol for RECOVERY doesn't appear include a detailed timeline for data review
Recent MHRA approval should hopefully result in research studies promptly including remdesivir in all arms as this is the new standard of care and investigational compounds should also now be studied in addition to the best standard of care.
As new cases of COVID-19 become less common – the primary outcome we all want – this will reduce the number of participants for research studies. The availability of open-label access to remdesivir – and other treatments with evidence to support inclusion in the changing standard of care – will also deter participants from enrolling in research studies where these are not routinely included in the control arms.
References
Network of High Consequence Infectious Diseases (HCID). Position Statement: Use of investigational antiviral medicines for COVID-19 in adults:Interim support for UK hospital clinicians. (last update: 22 May 2020).
https://www.ctag-support.org.uk/antivirals
NIHR. Urgent Public Health COVID-19 Studies
https://www.nihr.ac.uk/covid-studies
Living mapping and living systematic review of Covid-19 studies.
https://covid-nma.com