Early results report 90% efficacy with from Pfizer/BioNTech COVID vaccine
11 November 2020. Related: Special reports, COVID-19: vaccine research, COVID-19.
NOTE: Further results were published in the NEJM in December and this vaccine is now licensed in the UK and the US. [10]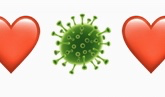 Simon Collins, HIV i-Base
On 9 November 2020, Pfizer announced the first results from a COVID vaccine study and at 90% protection this showed much greater efficacy than experts previously expected. [1, 2]
These were from an ongoing phase 3 study that has randomised more than 43,000 participants to either the investigational vaccine or a placebo. [3, 4]
The results are from a planned interim analysis of the first 94 SARS-CoV-2 infections in the study, more than 80 of which must have occurred in the placebo group. The study will continue until 164 infections occur.
The study started in July 2020 and, for this analysis, most participants (approximately 39,000) had received both doses of the vaccine schedule, with median of two months follow-up. The efficacy rate was based on the primary endpoint of infection status seven days after receiving the second dose of the vaccine. Final efficacy results may vary however, especially as this is based on protection in the relatively short time after vaccination.
The candidate vaccine called BNT162b2 uses a modified messenger RNA platform and was developed by BioNTech. Unsually, the collaboration with Pfizer was developed independently of US public funding.
The press statement includes projections to produce 50 million doses of the vaccine by the end of 2020 and up to 1.3 billion doses in 2021.
comment
The high level of early protection in this interim is incredibly positive. These are the first results that show the early immune responses shown in preliminary studies can translate to immune protection after vaccination. The US FDA have indicated that 50% protection would be sufficient for a vaccine to be approved. [5]
Even in terms of proof-of-principal, these results provide the first evidence that widespread protection should allow a return to normal life.
However, longer follow-up is needed to show how long protection continues, and this is planned for at least two-years in this study.
Other important questions not yet answered by this early data include:
Whether the effectiveness is similar for everyone or whether, for example, the immune response is lower in older people (similar to some other vaccines). 
Whether the vaccine will reduce the severity of COVID-19 in people who still become infected by SARS-CoV-2. 
How long the protection lasts and if a booster will be needed later.
The timeline for submitting data to the FDA for an emergency use authorisation requires having two-month follow-up safey data for at least half the participants in the study and this is expected to be reached by the third week of November. [6] 
Access to any of the vaccines in development will also be limited and will take time. Pfizer estimate that 50 million doses could be available by the end of 2020 and another 1.3 billion doses by the end of 2021. However, more than 80% of these have already been bought by agreements with the US, UK, EU, Canada and Japan. [7, 8]
Unless other companies are also allowed to manufacture successful vaccines, global distribution to low and middle-income countries with be extremely limited.
An excellent summary of COVID-19 news including many of these wider issues is in the latest issue (18 November 2020) of a COVID-19 bulletin from AVAC. [9, 10]
References
This report was first published on 9 November 2020.