COVID-19 vaccine pricing: a BBC guide
24 February 2021. Related: COVID-19: vaccine research, COVID-19: treatment access, COVID-19.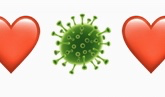 Simon Collins, HIV i-Base
Table 1 is compiled from a BBC online article to roughly show the development funding and estimated pricing of COVID-19 vaccines.
Even if these figures are soon out of date, this ball-park guide, includiding for comparisson between manufacturers might still be useful.
Table 1: Comparative vaccine funding and pricing (December 2020)
Company

   

Total funding (£ bn)

 

~ % govt

         

$ per dose *

 

# doses pre-ordered (bn)
AstraZeneca

   

8.19

     

15% (1.5 bn)

     

$4-8

               

3.29
Curevac

             

1.25

         

65% (800 m)

   

$12+

           

0.41
J&J

                       

0.78

     

40% (350 m)

     

$10+

             

1.27
Moderna

             

1.90

         

>95% (1.9 bn)

   

$25 – 35

           

0.78
Novavax

             

1.90

       

65% (1.2 bn)

     

$16+

           

1.38
Pfizer

               

2.25

       

15% (350 m)

       

$18-19

           

1.28
Sanofi/GSK

         

0.57

             

<5% (30 m)

         

$10 – 21

         

1.23
Sanofi/Translate

 

0.30

             

0
SinoVac

           

1.62

         

0

                           

$13 – 30

     

0.26
Sputnik

               

NA

       

NA

                     

$10+

           

0.34
* Estimates and subject to trade pricing
Source
BBC business news. Covid vaccines: Will drug companies make bumper profits? (18 December 2020).
https://www.bbc.co.uk/news/business-55170756