Interim results report 80% efficacy for India's COVAXIN vaccine
3 May 2021. Related: COVID-19: vaccine research, COVID-19.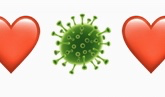 Simon Collins, HIV i-Base
Against a background of rapid and dramatic increases in COVID-19 cases and mortality in India, the country's vaccine programme includes the COVAXIN vaccine developed by Bharat Biotech in collaboration with the Indian Council of Medical Research.
COVAXIN is an adjuvanted whole inactivated SARS-COV-2 vaccine (BBV152) that is given as two doses four weeks apart.
Results from randomised double-blind phase 2 study and earlier immunogenicity and safety data are both published in Lancet Infectious Diseases. [1, 2]
Clinical results from an interim analysis of a phase 3 study have so far only reported in a company press release. The study enrolled >25,000 participants, approximately 10% > 60 years old.  Top line results include 80% efficacy at reducing PCR-confirmed symptomatic COVID-19 (7 vs 36 cases). The study will continue until reaching planned 130 endpoints.  [3]