EMA review of Oxford/AZ vaccine and rare blood clots reported in the EU
3 May 2021. Related: COVID-19: vaccine research, COVID-19.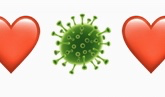 Simon Collins, HIV i-Base
On 7 April 2021, theEMA's safety committee (PRAC) included the risk of rare blood clots with low blood platelets as very rare side effects of the Oxford/AstraZeneca vaccine against COVID-19 (Vaxzevria).
This was based on a review of 62 cases of cerebral venous sinus thrombosis (CVST) and 24 cases of splanchnic vein thrombosis (SVT) reported to the EU drug safety database (EudraVigilance) up until 22 March 2021. Most were in women aged < 60 years and reported within two weeks of a vaccine. Of these, 18 were fatal. Approximately 25 million people had received the vaccine in the EU and UK.
By 4 April 2021, a total of 169 cases of CVST and 53 cases of SVT had been reported, after 34 million people had been vaccinated. These updated results did not change the EU recommendations, which still emphasised the benefit of vaccination outweighing the risk.
The mechanism is linked to a vaccine induce immune response similar to patients with heparin induced thrombocytopenia (HIT).
The EMA document recommended people seek urgent medical attention if they experience any of the following symptoms within two weeks of receiving a vaccine
Symptoms of blood clots: shortness of breath, chest pain, leg swelling, persistent abdominal pain.

Neurological symptoms: severe and persistent headaches or blurred vision.
Tiny blood spots under the skin beyond the site of the injection.