MHRA authorises Janssen/J&J COVID-19 vaccination in the UK
1 June 2021. Related: COVID-19: vaccine research, COVID-19.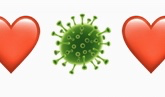 Simon Collins, HIV i-Base
On 28 May 2021, the UK Medicines and Healthcare products Regulatory Agency (MHRA)  authorised use of the Janssen/J&J single-dose (Ad26-COV2.S) vaccine against COVID-19. [1]
This is based on top-line efficacy rates of67% overall in preventing COVID-19 infection. After two weeks there were 116 vs 348 cases in the active vs placebo arms respectively, out of almost 20,000 people in each arm. The vaccine was 85% effective in preventing severe disease or hospitalisation.
Although the vaccine only needs a single dose ongoing studies are looking at using two doses. The vaccine can be transported and stored for up to three months at regular fridge temperatures (2 to 8 C). It is a DNA-based vaccine delivered using inactivated adenovirus-26.
The UK has apparently reduced the original 30 million doses ordered to 20 million doses although the vaccine will not be available until later in the year.
The European Medicines Agency (EMA) recommended authorisation in the EU in March 2021. [2]