DAAs: modern HCV treatment and management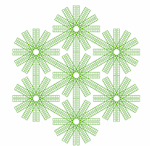 Introduction to DAAs
DAA stands for direct-acting antivirals. These drugs target HCV.
DAAs cure more than 95% of people, usually from one or two pills a day for 12 weeks (but sometimes for longer).
So in an ideal world, the next step after finding out you have HCV should just be a short course of treatment. No extra monitoring or testing, just treatment and cure.
However, the high prices charged for DAAs means that access to treatment is limited for most people globally, including some people in the UK.
How well does treatment work?
The high cure rates (more than 95%) shows that DAAs are effective enough to treat nearly everyone.
Even in people with cirrhosis, although cure rates are lower, they are still around 80%.
Different DAA classes
As with HIV drugs, each class of DAA works at a different stage of the HCV life cycle.
These classes are:
HCV protease inhibitors (PIs).
Non-nucleoside, nucleoside and nucleotide polymerase inhibitors.
NS5A inhibitors.
DAAs are used in combinations, sometimes with ribavirin (RBV).
Adherence is very important with DAAs. This is defined as taking more than 95% of doses on time.
Currently approved DAAs
Current DAAs and fixed dose combinations are listed below with links to the EMA website for information on each one:
The next pages include the goals of treatment, choice of drugs, duration of treatment, who should use treatment, how effectiveness is measured and whether HIV or HCV should be treated first.
Deciding whether to use treatment is also discussed in detail.
Managing HCV with lifestyle changes that help your liver are covered later in the section Living with coinfection.
Last updated: 17 August 2017.