Tests to monitor hepatitis C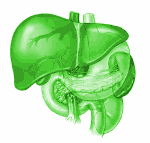 Other routine blood tests
After an HCV diagnosis, your doctor should run other blood tests.
The most important of these are liver enzyme tests (ALT/AST), HCV genotype and a non-invasive scan.
Testing for hepatitis A and B is important so that you can have these vaccinations, if needed.
Other monitoring includes a complete blood count (CBC), blood clotting time and other liver enzymes (including albumin and GGT), kidney function and pregnancy. Information on these other tests.
Last updated: 17 August 2017.