What does your liver do?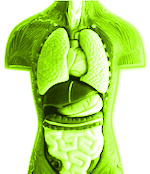 Although hepatitis C also affects other parts of the body, it is your liver that is most affected.
Your liver is an essential organ that has hundreds of jobs, including:
Filtering chemicals and waste from the blood.
Storing vitamins, minerals and iron and converting nutrients from food into energy.
Helping to balance levels of sugar and hormones.
Producing cholesterol.
Making bile (necessary for digestion), and creating the hormone that helps to produce platelets (to stop bleeding).
Last updated: 17 August 2017.