Oxford COVID vaccine enrolling HIV positive people at two London sites
11 October 2020. Related: COVID-19: HIV and COVID-19 coinfection, COVID-19: vaccine research, COVID-19.
UPDATE: Please note that enrolment is now complete for both study sites. Thanks to everyone that helped by joining. Information about future studies will also be included in HTB.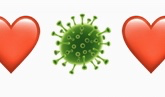 Simon Collins, HIV i-Base
The much publicised vaccine being developed at Oxford University has just added a new substudy group to the main trial that will look at immune responses in people living with HIV.
The main study is randomising 20,000 participants to either an active vaccine or a control group (using a vaccine against meningitis). Initial restricted entry has steadily been expanded to include people who are older and who have other specific criteria. However, the current trial listing on either ClinicalTrials.gov or the Oxford University website does not yet reference the HIV study. [1, 2]
The HIV study (referred to as Group 12) will enrol 60 HIV positive adults but will not include a control group. This means that all participants will get the active vaccine. The study will last for a year and involve about 12 clinic visits.
Also, unlike the main study, the HIV substudy includes compensation for time and travel up to £550 (for all visits).
The HIV study will be run from two London sites, St Mary's and Guys and St Thomas', both with HIV expertise.
Inclusion criteria include:
Age <55 years old.

Having a CD4 count >350 cells/mm3.
Being on ART with an undetectable viral load.
Some of the many exclusion criteria for the substudy are listed below.
Not taking part in other COVID vaccine or drug trials.
Not having other causes of immune suppressions (other than HIV).
Not having other medical complications (including heart, kidney, liver, respiratory diseases etc).
Alcohol or drug dependency.
Pregnancy.
The vaccine being studied is called ChAdOx1 which uses an adenovirus as a viral vector to deliver the vaccine.
One caution (not included in the patient information leaflet) is that using this vaccine now means that you can't use similar vaccines again in the future. If boosting is needed later, this will have to be with a vaccine that uses a different platform.
PLEASE NOTE THIS STUDY IS NOW FULLY ENROLLED.
Contact details for further information include:
St Mary's site: 0203 312 1466 (phone), Imperial.ctc@nhs.net (email).
St Thomas's site: 07917 076724 (phone), hw.research@gstt.nhs.uk (email).
However the website doesn't currently include information about the HIV study.
https://covid19vaccinetrial.co.uk (website).
The patient information leaflet is however available online.[3]
Although places for this HIV study are currently limited, both study sites are also expected to run similar studies for the Janssen COVID vaccine, also within the next few weeks.
These sites might be able to include you in a waiting list if places are quickly filled.
Enrolment of HIV positive people in other vaccines study has been controversial. In the US, the initial exclusion from the Moderna and Janssen Phase 3 studies results in rapid community response that led to changes that enabled HIV enrolment. [4]
Preliminary immune response to this vaccine were promising, and published in the Lancet, although they don't guarantee protection will be seen in the phase 3 studies. [5]
Results have also been reported in mainstream press today (easy to Google for examples) that report similar immune response in older participants. The source of these data however have not been attributed or published.
 The report was first posted on 27 October 2020.