Meta-analysis of 18 ivermectin studies
1 June 2021. Related: COVID-19: treatment access, COVID-19.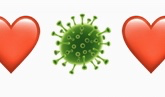 Simon Collins, HIV i-Base
A new meta analysis on the controversial question of whether ivermectin has a beneficial role in management of COVID-19 this time reports in it's favour. [1]
This is in contrast to a recent randomised study reported in HTB that found no benefit in mild infection. [2]
Other large randomised studies are ongoing but likely to report soon.
comment
Evidence from multiple studies and reviews proved that ivermectin is NOT active in treatment COVID-19.