IAS 2021: New demands for better transgender heath care: No data no more
1 August 2021. Related: Conference reports, HIV prevention and transmission.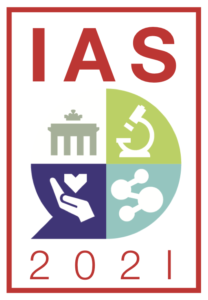 Simon Collins, HIV i-Base
On 19 July 2021, the first full day of IAS 2021 conference included the launch of a new HIV prevention campaign for better health for transgender people. [1]
The campaign is based on a 24-page manifesto written and informed by trans and gender-diverse (TGD) global activists based on the need for peer-led HIV prevention research with ownership and acceptability in TGD communities. [2, 3]
Including the full range of the gender spectrum in clinical trials, including trans men.

That data gender-affirming hormonal therapy (GAHT) is available for all biomedical prevention compounds.
That research sites are funded to recruit transgender participants and to engage local LGBTQ community, including transgender-led organisations.
The document is published and supported by the US prevention organization AVAC.
Several other sessions at the conference are recommended for their focus on transgender health. [4, 5, 6]
This report was first published on 19 July 2021.