13th International Workshop on HIV Paediatrics 2021
1 August 2021. Related: Conference reports, Paediatric care, Paediatric Workshop 13 virtual 2021.
Virtual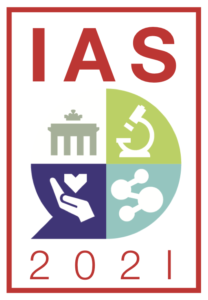 workshop, 16–17 July 2021
This meeting has been an annual fixture from Virology Education since 2009.
Last year it was postponed to November but this year it returned to its usual slot and was held as a premeeting to IAS 2021.
It is the only HIV meeting devoted to research in prevention and treatment for infants, children and adolescents.
As with most HIV meetings the focus this year is also on the COVID-19 pandemic. Highlights from the meeting include:
Latest findings from the ODYSSEY trial – a randomised comparison of dolutegravir-based ART vs standard of care – including late-breaking results for the 3 to 14 kg weight band.
An update from WHO on what is new in paediatric HIV treatment and prevention and updated recommendations from 2021 WHO guidelines.
Latest 2021 UNAIDS data on paediatric HIV, which also describes the effects of COVID-19 on HIV treatment and care in 2020.
Long-acting HIV prevention for adolescents, looking at cabotegravir-LA and other drugs and strategies under investigation such as broadly neutralising antibodies and new long-acting ARVs islatravir and lenacapavir.
New approaches to accelerate and optimise the study of new drugs for HIV and coinfections in pregnancy –feedback from the WHO/IMPAACT ARV in Pregnancy workshop discussions over the past year.
Review of what is known about COVID-19 in African children.
Progress – and lack of progress – with dolutegravir transition in children.
Presentations and webcasts (provided speaker's consent) will be available on the website soon after the meeting:
https://academicmedicaleducation.com/hiv-pediatrics-2021
Early HTB reports will be posted and linked below.
This report was first published on 16 July 2021.