Antibody responses to Pfizer vaccine in HIV positive people with high CD4 counts
1 August 2021. Related: COVID-19: HIV and COVID-19 coinfection, COVID-19: vaccine research, COVID-19.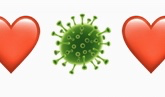 Simon Collins, HIV i-Base
A small cohort of 12 HIV positive people had similar immune responses to the Pfizer BNT162b2 vaccine as 17 HIV negative people.
The study included 12 HIV positive people (7 women, 5 men) and 17 HIV negative controls (7 women, 10 men) with blood samples taken 7 to 17 days after the second vaccine dose.
Baseline characteristics of the HIV group included median CD4 count or 913 cells/mm3 (range: 649 to 1678) with undetectable viral load <50 copies/mL (n=9) or very low level viraemia <100 copies/mL (n=3).
There was no significant difference between antibody titers in the positive vs negative groups (median 8.84 vs 9.49 respectively, p=0.07. There were also no differences between the groups for responses to any common variants or in the breadth of T-cell responses.
These data are useful but ideally should have been published earlier – and the phase 3 studies should also have also enrolled larger groups of HIV positive people and others at higher risk.
The HIV positive group all had very high CD4 counts on ART when so-called "normal" responses would be expected.
It is important for all vaccines to report responses that include a wider range of low CD4 counts and higher levels of viral load.