COVID update: new waves of BA.4 and BA.5 in the UK – all omicron variants linked to reduced antibody responses to vaccines
1 July 2022. Related: Coinfections and complications, COVID-19: vaccine research, COVID-19.
Simon Collins, HIV i-Base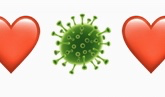 The excellent weekly webinars from the Independent Sage group continue to report on COVID-19 in the UK, including the new waves caused by BA.4 and BA.5. [1]
Over the last three weeks positive diagnoses are increasing in all countries in the UK, with highest rates in Scotland and Northern Ireland. 
Hospital admissions are still increasing, especially in those older than 65, although rates are still relatively low compared to earlier peaks (especially January 2021).
Approximately 20-25% of the UK population is still unvaccinated and only 10-20% of children age 5 to 11 have so far received a first vaccine.
The latest webinar also covered COVID treatment, including antiviral treatments and mAbs (important for the roughly 500,000 people in the UK who do not respond to vaccines).
There are currently 5008 people hospitalised with COVID-19 which is still much lower than the 16 ,000 in April. Numbers in intensive care are also still low.
Correspondence in the latest issue of the NEJM also reports the importance of booster doses of COVID vaccines, as antibody titres are reduced against all omicron variants, and especially against BA.4 and BA.5.
Researchers from the Beth Israel Deaconess Medical Center, Boston reported antibody titres against omicron variants in 27 participants receiving a booster dose of the Pfizer mRNA vaccine.
Two weeks after the booster, median neutralising antibody titres significantly increased to 5783 against the WA1/2020 reference isolate, and to 900, 829, 410 and 275 against the BA.1, BA.2, BA.2.12.1 and BA.4/5 subvariants, respectively. Compared to the reference isolate, titres were reduced by factors of 6.4, 7.0, 14.1 and 21.0 against the same subvariants, respectively.
Similar results were reported for people who had been recently infected with BA.1 or BA.2, despite vaccination.
Together, the results show that the latest subvariants substantially escape neutralising antibodies induced by both vaccination and infection and that the virus has continue to evolve in the BA.4 and BA.5 strains.
They also explain the increased cases that are now being reported again.
These two new variants have the potential to spread more easily among people covered by existing vaccines.  Their current spread might also be underestimated due to misclassification as earlier variants. [3]
A review in Nature also reported that BA.2.12.1 is only modestly (1.8-fold) more resistant to sera from vaccinated and boosted individuals than BA.2. However, BA.4/5 sensitivity is substantially reduced (4.2-fold). [4]
Moderna and Pfizer have both reported developing booster vaccines that overcome BA.4/5, with data currently being reviewed by the US FDA. [5, 6]
An article in JAMA however reported difficult FDA discussions on the likely benefit of both vaccines. [7]