WHO declares the monkeypox pandemic a global health emergency
3 August 2022. Related: Monkeypox, Coinfections and complications.
Simon Collins, HIV i-Base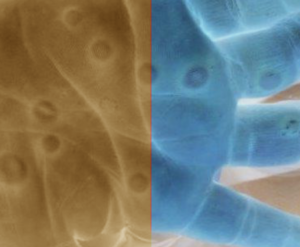 On 23 July 2022, WHO declared monkeypox (MPX) a global health emergency. This increases the warning over the current monkeypox pandemic to the highest alert. [1, 2, 3]
Within the last two months, more than 15,000 cases have been reported in 70 new countries where MPX was previously not endemic. Many of these cases were in Europe, including more than 2000 in each of the UK, Germany and Spain, more than 1500 in France, and more than 2000 in the US. [4]
WHO also published detailed guidelines for countries to respond to the MPX pandemic. [5]
This includes estimating the basic reproduction number (R0) to be above 1.0 in gay, bisexual and other men who have sex with men and less than 1.0 in other settings. For example, the estimated R0 is 1.8 in Spain, in 1.6 in the UK and 1.4 in Portugal.
Vaccines as part of the public health response
WHO also notes the importance of offering a vaccine to people at highest risk.
Early in the outbreak, the UK was one of several countries to order supplies of the MPX vaccine (Imvanex). This initial order of 20,000 doses was expanded last week to add an additional 100,000 doses by September. Many people believe that this still underestimates the current need and demand. [6]
The vaccine is highly effective, with protection reaching more than 95%, two weeks after the second of two doses.
However, protection after a single dose might be significantly lower in people who are living with HIV and might take up to four weeks to develop. [7]
These important details are included in the full prescribing information but not in the information given to patients in the UK. [8. 9]
More information about MPX is available in a regularly updated factsheet by i-Base and the UK-CAB. [10]
References
This report was firt published on 23 July 2022.