US post-authorisation safety data on Pfizer and Moderna vaccines
3 May 2021. Related: COVID-19: vaccine research, COVID-19.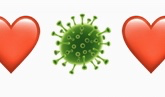 Simon Collins, HIV i-Base
Results from the first two months of the US surveillance programme for the first two vaccines authorised in the US – both using mRNA – are published in JAMA.
The programme – called V-safe – allows people to voluntarily enrol to received mobile text message survey links from daily for seven days after an injection with longer-term prompts over 12 months.
Questions include local and systemic reactions (injection site pain, fatigue, headache etc), but not allergic reactions. A free-text box is also included. Medical events prompted telephone follow-up.
From a total of 46 million people vaccinated, just over 3.6 million [people who completed at least one survey, Approximately 1.9 million people also completed a survey following the second dose.
Most people reported injection site reactions (dose 1: 70%; dose 2: 75%) or a systemic reaction (dose 1: 50%; dose 2: 69%) and injection site pain (67%), fatigue (31%), headache (26%), and myalgia (19%) were very common. Although reactions were significantly higher after the second dose, this might have biased people to complete the second surveys.