US study reports higher rates of breakthrough COVID in HIV positive vs negative controls
1 July 2022. Related: Coinfections and complications, COVID-19: HIV and COVID-19 coinfection, COVID-19: vaccine research, COVID-19.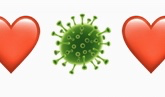 A large US cohort study reported that although rate of breakthrough infections were generally low, this was 28% higher in people living with HIV. 
The study, published in JAMA matched controls (n=80,965) 3:1 to HIV positive people (n=33,029) and compared incidence of COVID-19 following vaccination.
The incident rate for breakthrough cases (per 1,000 person years) was 55 (95% CI: 52 to 58) vs 43 (95% CI; 42 to 45) in HIV positive vs negative controls.
Participants were well matched between groups and were male (92%), White (38%), Black (41%), Hispanic (13%) and Asian (3.4%), 70% were aged ≥55 (range: 18 to ≥75) and 98% received mRNA vaccines. 
HIV was well controlled with 91% <50 copies/mL and CD4 counts of 636 cells/mm3 (95% CI: 449 to 858) after full vaccination. Nadir CD4 counts were 636 cells/mm3 (95% CI: 202 to 584).
Breakthrough cases were lower for people with HIV aged ≥55 who received mRNA vaccines and for those with CD4 counts ≥500 cells/mm3. There were no differences is risk of severe illness between the two groups.
Cases were more common for people that received adenoviral vaccine this only represented 2% of participants.
Breakthrough COVID-19 cases following vaccination account for a small percentage of all cases in the USA. Many studies have now reported comparable immune responses for people with HIV with good CD4 counts on ART.
The authors report associations between CD4 counts below 200 cells/mm3 and greater incidence of breakthrough COVID-19. However, it is unlikely the present study was sufficiently powered to detect associations between CD4 counts and COVID-19 cases.