Three new COVID-19 vaccine studies enrolling in the UK
3 May 2021. Related: COVID-19: vaccine research, COVID-19: research studies, COVID-19.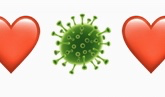 Simon Collins, HIV i-Base
The following studies are either ongoing or due to start shortly.
COVID-19 heterologous prime boost study (Com-Cov)
This two-stage study was publicised in February as a £7 million independent study that will initially use a factorial design with eight arms to study two vaccines and two dosing schedules. [1]
In Stage 1, each arm will either alternative between the Oxford/AstraZenica and Pfizer vaccines, or vice versa with either a 4 week or 12 week schedule with control arm still using single vaccines. It is a non-inferiority to compare switched dosing to the approved single dosing. Additional vaccines might be added later.
This randomised single-blind study, run by the Oxford Vaccine Group, plans to enrol 820 vaccine-naïve adults >50 years old. [2]
Stage 1 is not currently recruiting.
Stage 2 uses a similar design but will enrol 1050 adults who have already had one vaccine, and who will be randomised for the second dose. Stage 2 also includes the Moderna and Novavax vaccines.[3]
Further information about both stages, including the study protocols are online. [4]
Potential participants can register online for this study.
https://www.nhs.uk/conditions/coronavirus-covid-19/research/coronavirus-vaccine-research
OCTAVE study to study responses to COVID-19 vaccines in people with reduced immunity
A UK study plans to enroll up to 5000 people adults with reduced immune function due to health complications. These include people with cancer, inflammatory arthritis, kidney or liver disease or transplant recipients who could be at increased risk of severe complications of COVID-19 infection. [5]
The OCTAVE study is funded by the Medical Research Council (MRC), and is a collaborative research project involving groups in the Universities of Glasgow, Birmingham, Oxford, Liverpool, Imperial College London and Leeds Teaching Hospitals NHS Trust.
The study will look at immune responses compared to people without these health complications.
Phase 3 immunogenecity study comparing Valneva candidate to Oxford/AZ vaccine opens in the UK
On 21 April 2021, Valneva announced the UK launch of the phase 3 Cov-Compare immunogenecity study that will compare vaccine candidate, VLA2001 (Vaxzevria) against the Oxford/AstraZeneca vaccine. [6]
The study will randomise approximately 4,000 adults to receive two doses of either vaccine.
The primary endpoint of Cov-Compare will be to immune responses two weeks after the second vaccine.
It is supported by the National Institute for Health Research (NIHR).
Top-line phase 1/2 results from the candidate vaccine were also released by company press release on 6 April 2021. [7]