22nd International AIDS Conference (AIDS 2018)
11 July 2018. Related: Conference reports, Conference index, World AIDS 22 Amsterdam 2018.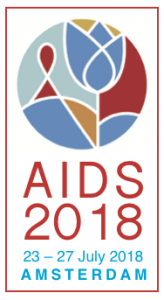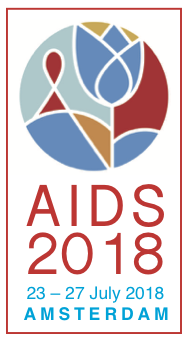 23 – 27 July 2018, Amsterdam
Introduction
The 22nd International AIDS Conference (AIDS 2018) is being held this year from 23–27 July in Amsterdam.
The programme and abstract listings are already online with open access, though the abstracts themselves are not available and will be embargoed until presented.
Based on the programme, the main themes this year are:
ART – including new drugs and strategies.
HIV and pregnancy, with first public forum to discuss concerns with dolutegravir.
Prevention – especially treatment as prevention and PrEP.
Cure related research – including approaches to overcome the viral reservoir – both in human and animal studies.
Complications of HIV – including confections, ageing and neurological questions.
Treatment access – as the international conference with the highest level of community involvement, many sessions focus on expanding access to treatment and prevention at a time when funding is increasingly difficult.
Many of important sessions unfortunately run at the same time, but webcasts are likely to be available for most overview lectures and oral abstract presentations. As posters are only available for one day, hopefully these will also become available online in PDF format.
AIDS 2018 will be a chance for thousands of researchers, scientists and activists to present their work – all within a few days. Early reports will cover headline news, but most organisations will continue to report other research for weeks after the meeting,
Also, this year the organisers publicised details of selected late-breaker abstracts three weeks before the meeting, which we include as a bulleted summary as our first pre-conference article.
This is going to be an important conference, with UK researchers involved in many of these important studies. These notably include having sites in both the PARTNER and GEMINI studies and for presenting results of the first randomised kick andkill cure-related study from the RIVER group.
AIDS 2018 programme online:
http://programme.aids2018.org
Once the conference starts, early reports will be added to the list of articles below.