IAS 2012 webcasts – now online with live streaming
23 July 2012. Related: Conferences, General.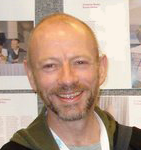 For those unable to be in Washington, some of the webcasts have already been posted to the conference website.
For the first time this include the chance to view some sessions live – the first plenary talks are already online and streaming live. The lecture by Tony Fauci is recommended for an overview of the science behind why "we can make an AIDS free generation a reality".
While new infections in Washington are still alarmingly high, with Black women having some of the highest rates, the success from treatment has meant "there has not been a child born with HIV in DC since 2009".
Followed by a stunningly powerful reality check on HIV in the USA today by longtime HIV positive activist Phil Wilson, who amongst many other achievements has led programmes for treatment literacy programmes for African Americans for decades.
Click the "Webcast logo" in the right hand column half way down this page:
http://www.aids2012.org/Default.aspx?pageId=305
The young investigator awards currently being invented just included someone who was denied an entry visa to attend the conference.
This meeting is dominated by social, behavioural, political and access issues, with less than 15% of the 3000 studies relating to basic research or clinical studies. Although only a few of the treatment sessions will be webcast, this includes the abstract session on clinical trials on Tuesday at 11.30 and the late breakers on Thursday.
These include several on new or pipeline drugs and interesting studies about treatment for children.
The Global Village has become a Global Town filling one half of a vast conference hall – and very nice to see the group from Body and Soul here yesterday.