Two PrEP crowdfunders – UK help needed today…
11 June 2016. Related: Activism.
One of the most significant and healthy changes over the last year has been the new energy and activism over HIV prevention work – and for the UK this is particulaly notable. 
Much of this has been focused on PrEP – when leading research should have overturned 30 years of thinking based on persuading people to have less sex and only using condoms – two interventions that on their own are clearly not working on a population level.
PrEP changes this – providing close to 100% efficacy and allow people to experience sex without fear.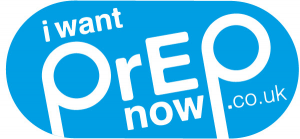 One of the first and leading community projects to lead much of this work was the iwantprepnow website. In addition to providing a focus for accurate information about how to access PrEP in the UK, behind the scenes this site answers hundreds of personal emails from individuals across the UK and internationally – energising activism one person at a time.
The crowdfunder for IWPN only has a few days to run – so any support ideally needs to be today or tomorrow.
http://www.crowdfunder.co.uk/iwantprepnow-support-fund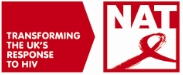 The second crowdfunder – with a little more time – is for the National AIDS Trust to legally challenge the current NHS England decision to block doctors from prescribing PrEP – no matter how high a risk their patient may be in. [1]
http://uk.virginmoneygiving.com/fund/prep
And if NAT turns out not to need legal fund – perhaps if lawyers work pro bono or the NHS England decision is reversed – then condsidering donating any surplus to IWPN might be a good…
Your help is needed today for these projects to continue – all support is appreciated – dig deep and share the love…
Notes
1. For background see recent article in HTB.
NHS England confuses arse and elbow: block to PrEP ignores UK HIV crisis and will send PEP services into chaos