PrEP: a community perspective (November 2014)
6 November 2014. Related: General.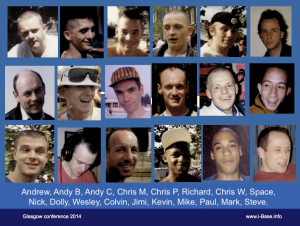 Talk about PrEP (Pre-Exposure Prophylaxis) from the HIV Conference in Glasgow.
The talk looks at the history of PrEP and a few myths.
Although optimal use will be in situations where HIV risk is high, PrEP – just like TasP (Treatment as Prevention) – may help reduce stigma against HIV.
It may also help improve quality of life by reducing fear and anxiety about HIV.
Powerpoint with notes (7.5 MB) PDF file (2.4 MB) PrEP talk slide notes Word.doc (50 Kb)
This talk is available as a webcast on the conference website (the second talk on Thursday 6th November).
http://aps.mediasite.com/mediasite/Play/355e7d5bed5d4bb4bcae9a4c262639571d?usehtml5=true (webcast direct link)
Collins S. Journal of the International AIDS Society 2014, 17(Suppl 3):19522 Conference abstract.